KIMONOS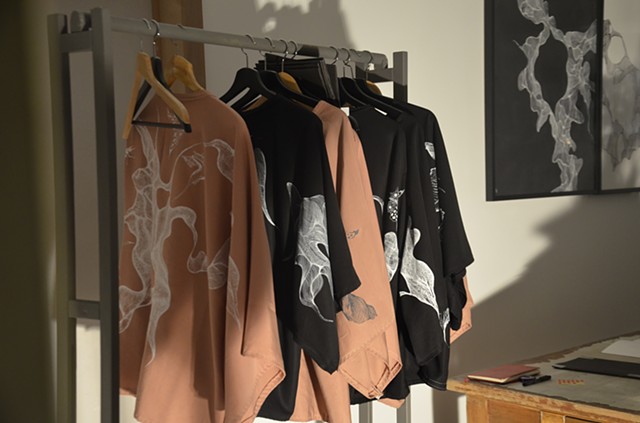 SCREEN PRINTED KIMONOS
The kimonos are an original design concept:
Hand Crafted
Made with Sustainable fabric Tencel TM / Lyocel
Screen Printed with original art by
Antonella Cusimano


Custom made designs are available on request.
The size can be adjust following your preferences.
They can be longer, wider and with longer sleeves.
Please contact
cusimanoantonella@gmail.com
0032 478 339 456
Three Drawings to be applied on kimonos are available:
* AIR
* EARTH
* WATER


CHOOSE YOUR DRAWING TO BE SCREEN-PRINTED ON YOUR KIMONO (BLACK OR NUDE)
AT THE PAGE:
Portfolio - Kimonos Canvas Project


Prices:
€ 175 Tencel / Lyocel Fabric (Black or Nude colour)
€ 120 Viscose (Black Colour only)
+ shipping costs depending on the location
Payment method:
PayPal
Bank Transfer



KIMONOS IS...


KIMONO IS A CANVAS
KIMONO IS A SHIELD
KIMONO IS A MANIFESTO
KIMONO IS AM EMBRACE
KIMONO IS SIMPLE
KIMONO IS USEFUL
KIMONO IS A MATRIX
KIMONO IS PLAYFUL
KIMONO IS MOVEMENT
KIMONO IS MEDITATIVE
KIMONO MOVES WITH YOU
KIMONO FITS EVERYBODY
KIMONO IS ASIAN
KIMONO IS T SHAPE
KIMONO IS ......
WHAT YOU WISH TO BE....